One of the challenges that are faced by many elderly people is that of mobility. The muscles, bones and joints are not what they used to be, making it harder to get around or even to perform some basic daily tasks. That's where mobility aids can really lend a helping hand to make life easier. This article is going to be taking a look at some very useful mobility aids for seniors. Discover what they are and how they can benefit you.
This article will be taking a look at:
Commode Chair
A commode chair that comes with swivelling castor wheels acts as both a mobility device, as well as a support for the elderly when using the toilet or taking a shower. A good quality commode chair will have a maximum weight capacity of around 130kg, so robust enough for most people.
The seat of a commode chair is removable, so the individual can be wheeled into the toilet and positioned directly over the bowl. Additionally, a bucket for toilet waste can be inserted just below the chair's seat for convenience.
The commode chair also doubles as a shower stool, providing stability, safety and comfort whilst an elderly person enjoys a shower.

Patient Lifter
Patient lifters are devices that have been designed to make light work of transferring a patient from one location to another. They are equipped with a powered lifting mechanism, stable and robust chassis and can handle weights up to 180kg.
These devices are often used by nurses and carers as an easy way to move patients that have little or no mobility. Patient lifters are also a safer and more comfortable means of being moved around for the senior patient as well, so it's a win for all concerned.

Rollator Walker
Rollator walkers are kind of like the old style of walker used by the elderly to help them walk from A to B, except the modern rollator walkers look a lot more stylish and come with 4 wheels, the two at the front being mounted on swivel mechanisms for easy steering. These walkers look cool as well as being vital mobility aids.
A good quality walker will also have a seat so the person has a convenient place to rest when needed and usually come with a detachable bag to store things like a mobile phone, wallet, purse, house keys and so on.
Getting around is a breeze with a rollator walker and the devices are also collapsible for easy vehicle transportation and storage.

Forearm Crutches
Some seniors require crutches to get around and the forearm crutches have been specifically designed to make life a whole lot more comfortable in doing so.
You'll find the crutches are height adjustable for the perfect fit, are lightweight and come with a non-twisting forearm cuff for extra stability. Handles that have been ergonomically designed take most of the person's weight and the rubber feet attached to the bottom of the crutches ensure a secure footing with each step.
They are suitable for seniors with mobility issues, or anyone with a leg injury.

Door Cane Handle
This is a handy little device that has been designed to make it easier to get into and out of a vehicle. The door cane handle acts as leverage and support for both entering and exiting a car. It also aids greatly in preventing slipping and falling when getting in and out of vehicles.
Not only that, some forms of door cane handle are multifunctional devices and have a seatbelt cutter and a window hammer in case of emergencies, along with an in-built flashlight.
The device slots easily into the door latch, so elderly folk or those suffering from back problems can lean their weight on the door cane when entering or exiting a vehicle.

Shower Stool
Shower time can be a difficult and even precarious time for anyone with mobility or balance issues. That's where a shower stool comes in extremely handy. It provides stability and safety while a shower is being taken.
A quality stool made specifically for showering will generally have a maximum weight capacity in the vicinity of 175kg and will have legs with non-slip rubber feet that are height-adjustable to achieve the perfect elevation.
Generally, shower stools will be compact enough to fit in even a small shower cubicle and are usually very lightweight, so moving them around is not cumbersome.

Mobility Scooter
Mobility scooters come in a variety of sizes and sometimes you can even have one custom-built to your specifications. They are battery powered mobility aids that make getting around super easy. Most scooters will also come with a bag or basket in which to stow groceries and other items. Some scooters can even be collapsed for transporting in a vehicle.
Another design feature is a swivel seat that is common in many models. This allows the rider to get on and off the scooter with ease.
Mobility scooters are the perfect solution for navigating around shopping centres, along footpaths and even taking a leisurely journey through the park.
Gel Ball Foot Cushions
Some seniors struggle to walk around due to issues with their feet. Some issues can be resolved or at least made more comfortable when gel ball foot cushions are used. These foot cushions are made from a medical-grade silicon gel that provides added support and comfort for the soles and balls of the feet when an individual is moving about. To reduce pressure on the balls of the feet, the cushions provide support for the metatarsal bone.
If you're struggling to get around due to foot pain and discomfort, these foot cushions could make all the difference.
The Takeaway
There are many fantastic devices on the market these days that can assist seniors improve their mobility and therefore gain a lot more independence. If you have mobility issues, try some of the above items to improve your mobility.
https://outandabouthealthcare.com.au/top-5-best-portable-mobility-scooters-in-australia/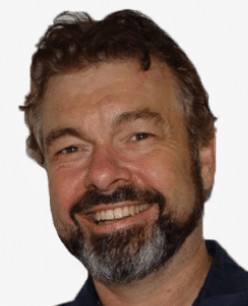 Ashley writes the articles and posts for MyMedici and other websites.  He has a background in digital marketing and provides services through www.websitestrategies.com.au and www.ashleybryan.com.au.  He lives on the Sunshine Coast, QLD with his family.